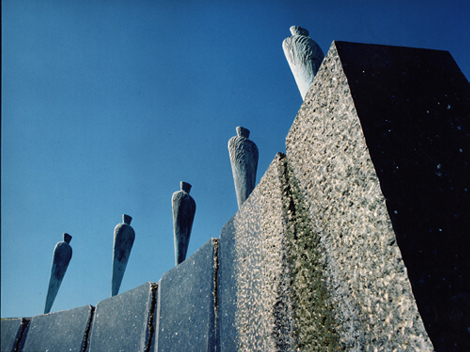 CIRCULAR ARC
Roskilde University Center / Denmark 1990


'Circular Arc' visualizes theoretical notions of 'The Golden Cut' in dialog with life's opposites of outer-inner / preservation-destruction / weight-lightness / culture-nature / practice-theory.
The circular granite wall symbolizes the physical or mental walls we are always building - but should always be ready to tear down to create an even bigger circle of consciousness.
The Amphora/Knife symbolizes this by piercing and breaking down the wall, reciprocally releasing the collected life-giving energy of the Amphora/Knife trickling down on the circular granite wall like a fountain of new life.




thumbs_up